If you've been to your local supermarket lately, you know it's coming. Aisles of sweets. Aisles of costumes…from the cute ones to the scary, gory ones. Aisles of decorations. Halloween is just around the corner.
As parents of adopted children, you know holidays are times you need to be intentional. Halloween is one where you REALLY need to be intentional. Adopted children have been impacted by trauma…and the bottom line is TRAUMA and Halloween do not go well together.
Even being at home, passing out sweets to all the ghosts and goblins and princesses coming to your door can trigger a child who's been impacted by trauma. What may seem obvious that is just pretend, is not always seen that way by a child who has been impacted by trauma. 
We've compiled a list of tips that could help below: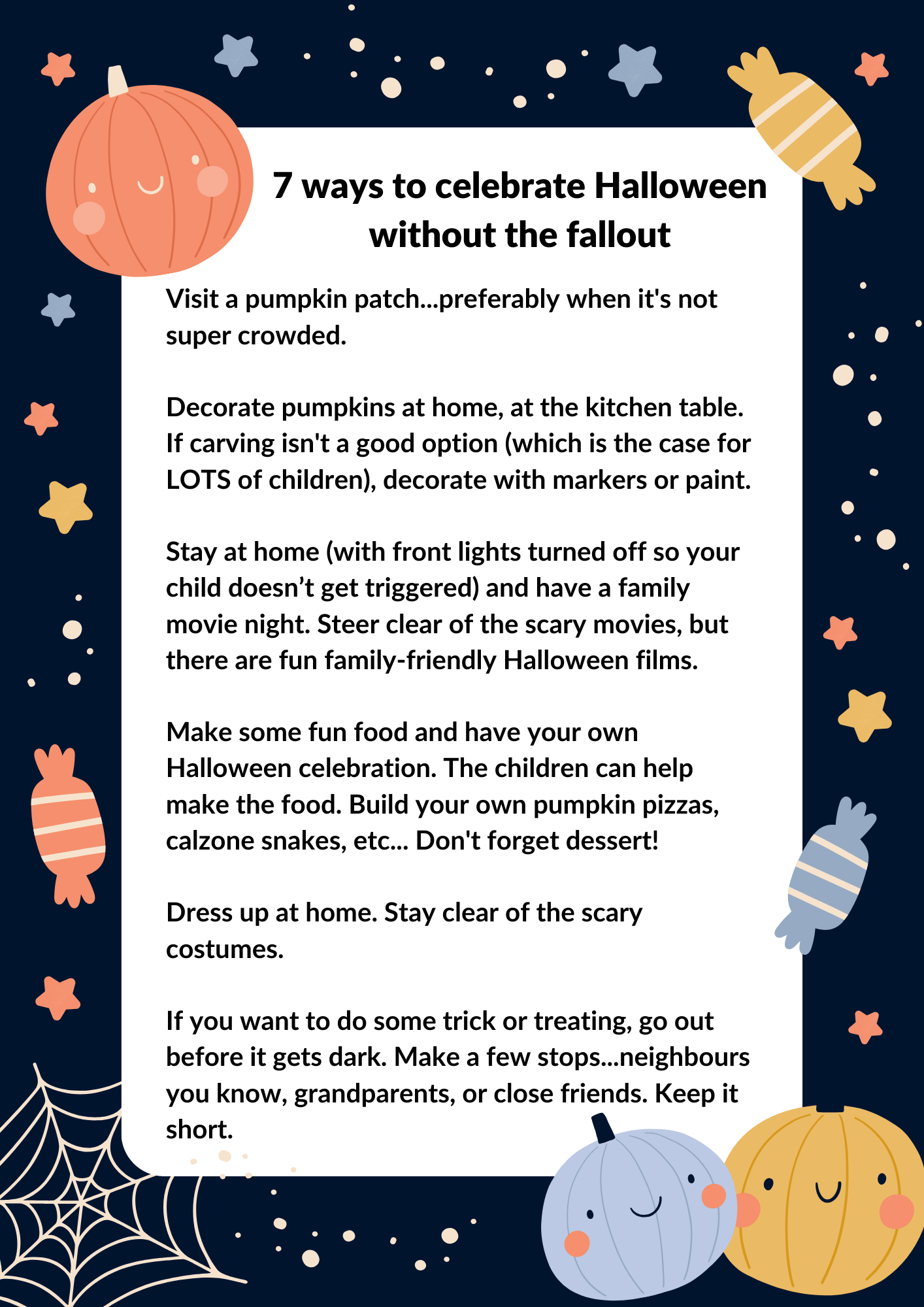 You can contact our adoption support team at any time for help or advice.