We're thrilled to announce that Adoption Focus has been named as the Solihull Chamber of Commerce Outstanding Charity of the Year! The award was announced at an online ceremony hosted by the Chamber on Thursday 15th October and is in recognition of the lifelong support we provide to children and families.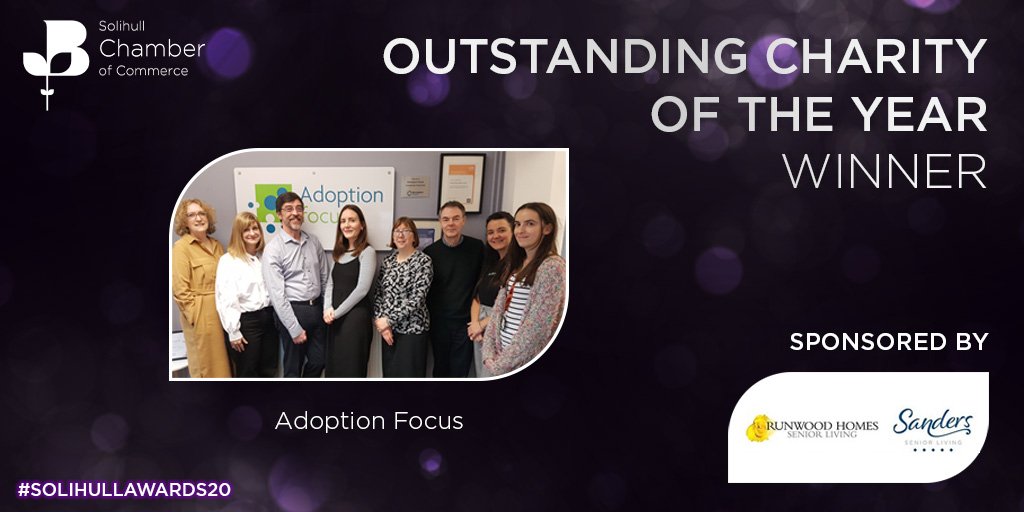 Adoption Focus was chosen as the winner from a list of finalists which also included SoLo, a charity which looks to empower people with learning disabilities, Birmingham & Solihull Women's Aid, which supports women and children affected by domestic violence and abuse, and the young people's housing charity St Basil's.
 Adoption Focus CEO Anna Sharkey said:
"We're absolutely delighted to have been named as Charity of the Year by Solihull Chamber of Commerce. To have been selected from a shortlist of such amazing local charities, each providing such crucial services is truly humbling. We would like to thank the Chamber for organising the awards, particularly at this challenging time, and to thank our Board of Trustees, our fantastic staff and above all the people who come to us wanting to adopt children who need new families. Adoption Focus works with them to provide loving family homes for children in the greatest need – and we continue to support them through the years ahead.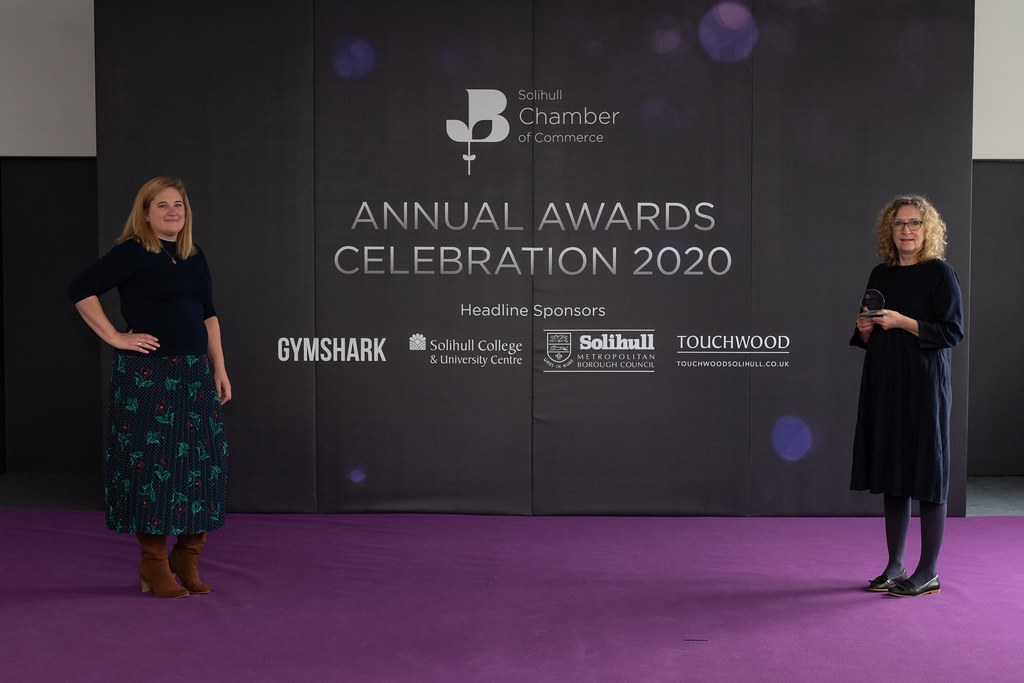 This award has been given in National Adoption Week which highlights the need for more people to consider adoption so that more children in need can secure loving family life. Many thanks to Solihull Chamber of Commerce for the Award."