Learn More About Us
Adoption Focus is an Ofsted 'Outstanding'-rated Voluntary Adoption Agency (VAA) and a charity. We will take you through the entire adoption process from preparation and assessment, to approval, family finding, placement and supporting you and your children .
We place children from local authorities across the country with our adopters.
If you want to learn more about the service we provide, just get in touch.
We're always happy to talk to people about adoption.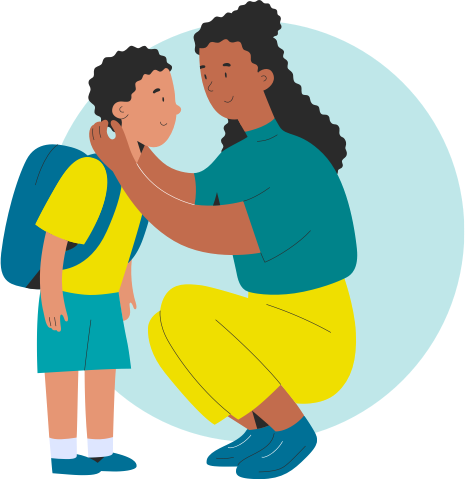 Why Adoption Focus?
If you're looking to adopt a child or adopt children, get in touch with us. We specialise in adoption and fostering for adoption.
We encourage people from all ages and backgrounds to adopt with us. Whether you're a couple, single, gay, straight, already have children or not, or if you have a disability, you have the potential to adopt.
We take people across a wide geographical area through the adoption process. If you're based in Birmingham, West Midlands, Staffordshire, Cheshire, Nottinghamshire, Leicestershire, Lincolnshire, Derbyshire, Shropshire, Worcestershire, Warwickshire, Oxfordshire or Buckinghamshire, we want to hear from you.
The Adoption Process
The adoption process doesn't take as long as you might think. Once you've registered to adopt with us, you could be approved as an adopter within 6 months. Following this, Adoption Focus will continue working with you on the family finding and matching part of the process. But we never rush anyone, and we always make sure our adopters are properly prepared and supported throughout.
Please click here for a step-by-step overview of the adoption process.
 
"Adoption Focus is part of our family. The agency involvement does not stop at placement, it is constantly there for support, reassurance, or just a friendly shoulder to cry on!" - IR, Adoption Focus adopter
I'm not sure we're in your catchment area - can we adopt with Adoption Focus?
Our main office is in Marston Green in Birmingham, but most training and assessment is done remotely, and we have social workers located around the country who can work with you to guide you through the adoption process and help you to adopt a child or adopt children. If you're not sure about being near enough, please contact us. We'll be happy to hear from you.
 
Read more