This year has been yet another busy, exciting and productive year for Adoption Focus and Triangle Project.  Like everybody else experiencing these difficult times, there have been some challenges and sadness as well as successes and joy. The support of our Trustees has continued to ensure the stability and development of our services, but the Board and staff experienced a significant loss at the end of February with the death of David Lewis – one of our Trustees.  Our thoughts are with Donna and his family - particularly at this time of year – and with all those who have lost loved ones during this past year.
We've welcomed an ever-increasing number of adoption enquiries during 2021 and made major investments in our charity to ensure that we're providing the best possible service for our adopters and their children.
We're very happy to say that the high quality of our service has been recognised by Ofsted once again. In late October, Adoption Focus was inspected for the fourth time by our regulators, and for the fourth time, our organisation was found to be 'Outstanding'. In their report, the inspectors noted that "Trustees, managers and staff are exceptionally responsive and inclusive in their approach to people enquiring about adoption. Adopters feel highly valued and welcomed". We're really proud to have achieved this rating once again. It is testament to the hard work, commitment and expertise of everyone involved with Adoption Focus.
In December we were delighted to announce that we will be merging with Faith in Families, another leading Voluntary Adoption Agency, who are rated 'Outstanding' by Ofsted. The merger will be completed on 1st January 2022 and will create one of the largest Voluntary Adoption Agencies in the country, operating under the name Adoption Focus. The merger will increase the skills, knowledge and resources of both agencies, enable the continuation of excellent support to adoptive families and increase our capacity to provide and support well-prepared, safe homes for children. Prior to the agreement of this merger, we had already expanded our staff group this year with new roles created in our social work and business development teams.
Throughout the year, our weekly online information events have remained very popular as a way for people to find out all about adoption generally and what Adoption Focus has to offer. We have spoken with over 300 people at these events, many of whom have now adopted or are in the process of becoming parents through adoption. Our preparation groups, workshops and training sessions have been active throughout the year and our adoption panel has been convened more regularly to meet increased demand. 
In order to increase our engagement with prospective adopters, our adoptive community and local authorities, we have launched a new website with enhanced functionality and new, useful resources for our adopters and their families. Also this year, we were one of a small number of charities chosen for Comic Relief's Tech for Good Build 2021. This valuable project will see us work with tech partners to grow our adoption support, building an online tool to enable our adopters to connect, learn, develop and support each other. 
Our involvement with Tech for Good, along with our rapid transition to digital service delivery at the start of the pandemic, were key factors in Adoption Focus being recognised for the second year running at the Solihull Chamber of Commerce Awards. Having been the Chamber's Charity of the Year for 2020, this year we were shortlisted and highly commended in the 'Excellence in Technology & Innovation' category. We were also showcased by LoveBrum as one of its local charitable causes - receiving a generous £2000 donation from them following a public vote – and selected as the Charity of the Year for 2021/22 by Shirley Ladies' Circle. 
Most importantly of all, during 2021 we have placed 52 children with 41 new families. All the work we do is focused on providing loving, permanent homes for children who need them and providing excellent support for all the families with whom we work.
Many, many thanks to everyone who continues to contribute to our success – our staff, trustees, panel members, volunteers, supporters, colleagues from partner agencies and, above all, our amazing adopters. All of our achievements this year have been down to your collective efforts. 
Wishing you a peaceful, safe and merry Christmas and a very happy new year.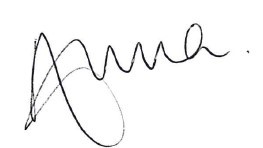 Anna Sharkey
CEO, Adoption Focus